Controlled Demolition of Train Wreck Lights Up Utah Sky With Fireball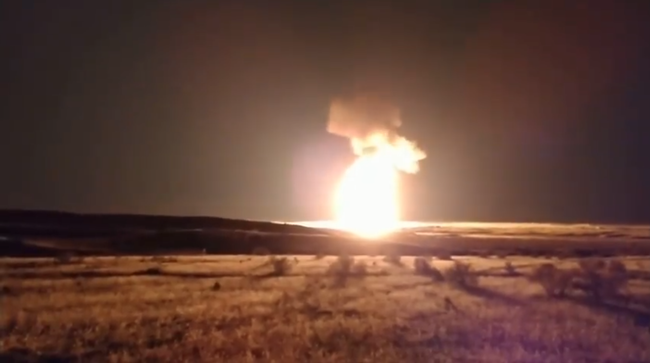 Officials in Juab County, Utah had a big problem after a train carrying explosive materials derailed last week. Nine of the overturned cars were carrying propane, with another two carrying biodiesel. Because one of the tankers was leaking harmful materials into the environment, Utah's Department of Environmental Quality was prompted into taking drastic action to clean up the mess.
As it turned out, the safest way to deal with the problem, was by having experts conduct a controlled explosion. Multiple angles of the controlled explosion were posted to the Juab County Sheriff's Facebook page, where officials explained why they decided to use explosives to deal with the hazardous wreck.
"Crews attempted to move the rail cars to an area where the product could be offloaded onto other containers. However, several of the rail tankers were leaking and the risk of an unintended ignition was too high putting crews in danger," Juab County Sheriff's officials wrote on Facebook. "The decision was made to perform a vent and burn. The tankers were breached with explosives causing the release of the product. The product was simultaneously ignited causing the fuels to burn off in a controlled manner. Once the fuels were burned off crews could then safely begin the cleanup."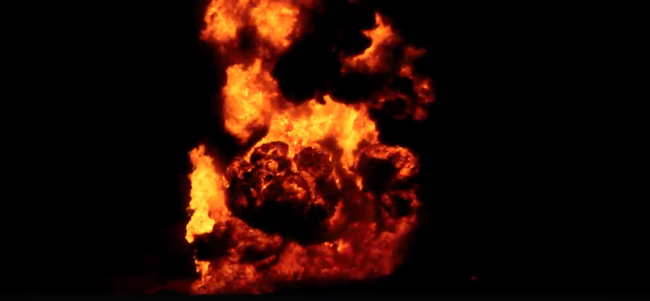 "The decision was made to detonate," Juab County Undersheriff Brent Pulver said on Sunday. "That's the only safest way to dispose of them," he said. "It was controlled, but resulted in a large explosion and a large fireball. It was pretty shocking."
Members of the U.S. National Guard and the Orem Fire Department were tasked with carrying out the controlled explosion. Demolition experts placed charges along all 11 train cars and ignited them, creating a massive fireball that could be seen for miles. Fire crews remained at the scene overnight while the flammable materials burned off. Officials say cleaning up the rest of the wreck will likely take several days.
The Union Pacific train derailed on March 30 eight miles south of Eureka. Of the 165 carriages the engine was hauling, 24 cars derailed.
An investigation into the cause of the crash is underway. The train's engineer and conductor were not injured in the crash.
Photos: Juab County Sheriff's Office